DETERMINANTS OF SMALLHOLDER TEFF FARMER'S ROW PLANTING TECHNOLOGY ADOPTION IN SOUTHERN ETHIOPIA, IN CASE OF DUNA DISTRICT IN HADIYA ZONE
Negese Tamirat

Lecturer, Jimma University
Abstract
This study was conducted in Duna district, Hadiya Zone, Southern Nations Nationalities and Peoples Region (SNRS). The aim of the study was to identify factors affecting adoption of teff row planting technology among farmers in the study area. To achieve these objectives, six teff producing kebeles among the seventeen teff producing kebeles were selected and a total of 355 rural small sample farm households were selected. Selected households were interviewed to generate primary data in 2019. Both descriptive statistics like mean, standard deviation, percentages and frequency distribution, and binary logit model were employed to determine factors that influence the adoption of row planting technology behavior of farmers. A sum of eleven independent variables for the binary logit model was used, out of which seven variables were found to significantly influence the adoption of row planting technology of teff crop. These are: sex of household head, education of household head, family size of household head, holding of livestock, use of credit, extension services access and attending farmers' training center. The study recommends that any effort in promoting row planting technology of teff crop production should consider the social, economic, institutional and psychological characteristics for better adoption of row planting teff crop production technology.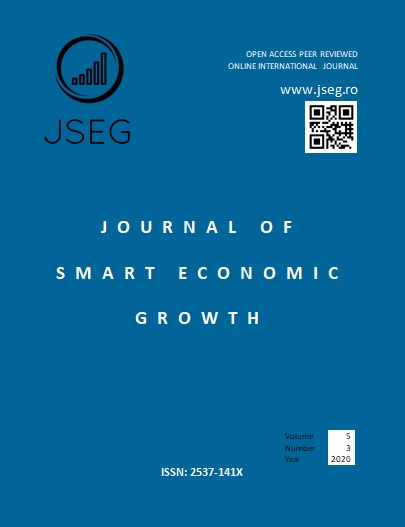 Copyright (c) 2020 Negese Tamirat
This work is licensed under a Creative Commons Attribution-NonCommercial-ShareAlike 4.0 International License.