THE IMPACTS OF DOMESTIC AND FOREIGN DIRECT INVESTMENTS ON ECONOMIC GROWTH: FRESH EVIDENCE FROM TUNISIA
Sayef Bakari

Department of Economics Sciences, Faculty of Economic Sciences and Management of Tunis, University of Tunis El Manar, (Tunisia)

Najeh Bouchoucha

Faculty of economic and management of Sousse, (Tunisia)
Abstract
This paper aims to analyze the impact of domestic investment and Foreign Direct Investment on economic growth in Tunisia during the period 1976–2017. This study is based on the Auto-Regressive Distributive Lags (ARDL) approach that is proposed by Pesaran et al (2001). Bound testing approaches to the analysis of level relationships. According to the results of the analysis, domestic investment and foreign direct investment have a negative effect on economic growth in the long run. However, in the short run, only domestic investment causes economic growth. The findings are important for Tunisian economic policy makers to undertake the effective policies that can promote and lead domestic and foreign investments to boost economic growth.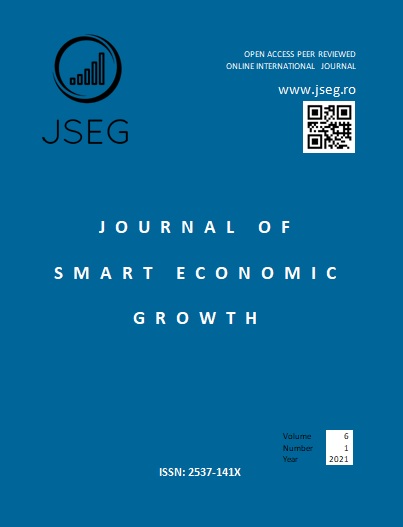 Copyright (c) 2021 Sayef Bakari, Najeh Bouchoucha
This work is licensed under a Creative Commons Attribution-NonCommercial-ShareAlike 4.0 International License.